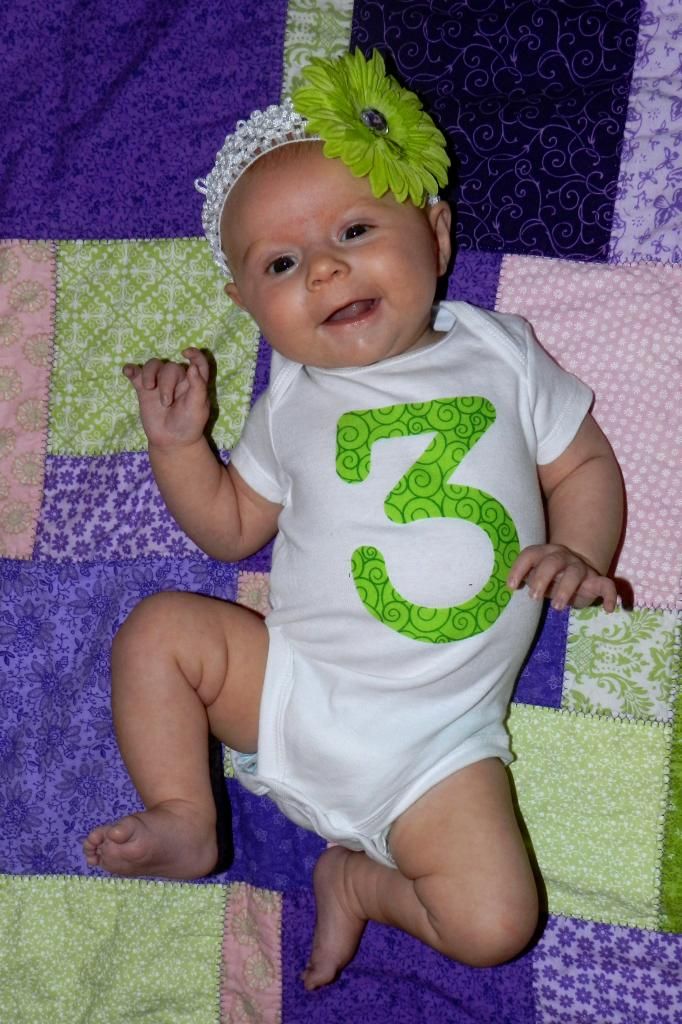 Weight: 13 lbs 3 oz
Height:
25 Inches
Clothing size:
Still working our way into 3-6 month clothes... 0-3 pants still fit her pretty well, but the PJs are officially too short and the pants are high-waters!
Diaper size: Still size 1... She's got a tiny little bum, so we may be there for another month.
Feeding:
*sigh*... Zoey is on a nursing strike. It started about 5 days ago... She just up and decided she didn't want to nurse anymore! After 3 days of pumping/bottle feeding, I went to get a Medela nipple shield, and over the last few days I've coaxed her back to the breast. She still refuses it if I don't use the shield, but it's an improvement.
Sleep:
Not sure if it's her 3 month growth spurt or what, but she's been up once a night for the last few weeks. I miss her sleeping through the night!
Milestones: She is doing so well! She holds her head up great during tummy time, and has started consistently rolling from her belly to her back. She also will sit up very well in our laps when we support her, and I can bounce her on my lap! In the last few days, she has started pushing against our hands with her feet to scoot across the floor. :) And she has found her voice! She "talks" all the time now! She has the cutest little voice!
Loves: Baths, jingly toys, the ABC song (she smiles and talks to me when I sing it!)
Dislikes:
Getting out of the bath, being cold (like her mama!)
Mommy and Daddy could not get through the month without: Tylenol! The teething monster has attacked my poor baby, and I can tell she is hurting! It's been especially bad over the last few days, so we're doing Tylenol every 6 hours or so.
Here are some pics over the last month... Zoey is getting so big, and her personality is really starting to show! She is such a happy, funny little girl! :)
Zoey celebrated her first halloween this year! She was an owl.
Her friend Conner came over to go trick-or-treating!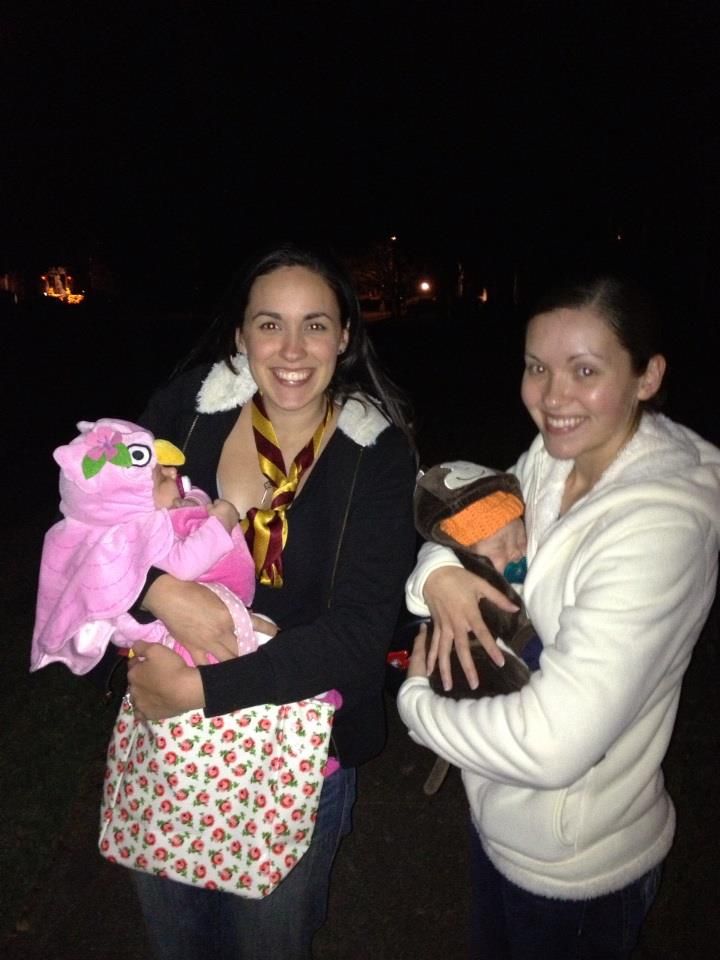 She got to meet her Grandmother (and great-grandmother!). Claire came to visit for a month from London!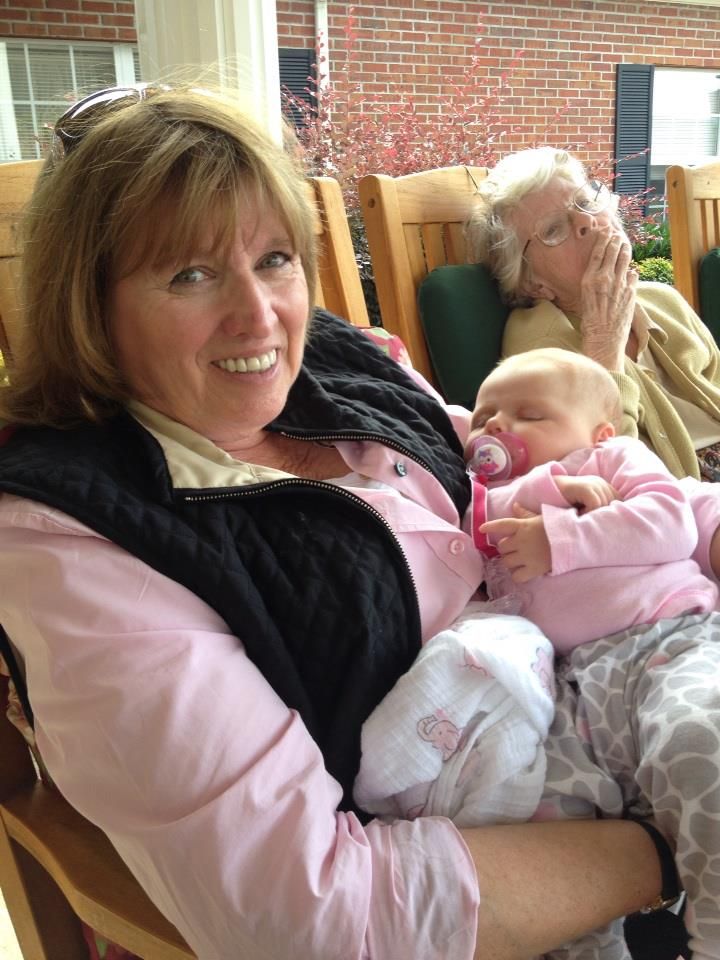 Sitting on Mommy's lap!
The many faces of Z.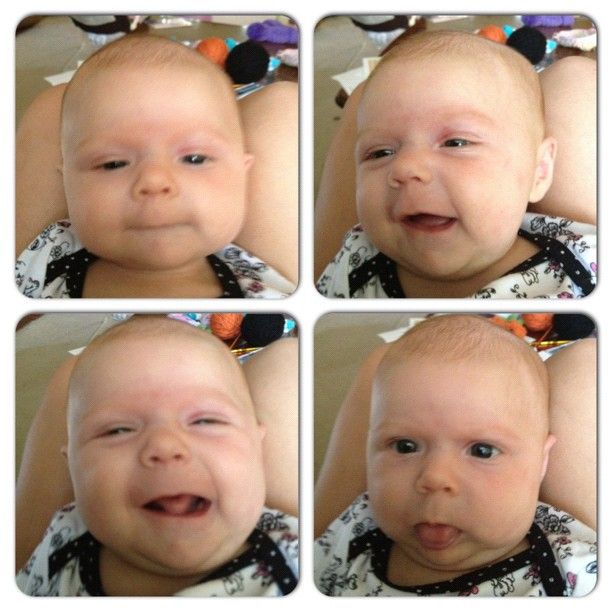 And a sneak peek of her 3 month photo shoot!